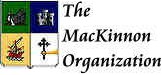 ---
Wahoo Search Newsletter #2 - May 21, 2002
Contents
A who's who in the search for the Wahoo
Dive Training
Planning Status
While not quite as complex as a moon shot, searching for a boat that is located where the Wahoo is, well, not a weekend trip to the beach either. The project base of Wakkanai is 340 km (210 miles) from the nearest major city of Sapporo. With a population 40,000, it is the northern frontier of Japan and is located on the same latitude as Minneapolis (meaning pleasant summers and cold and snowy winters). Normal facilities are of course available. However, extraordinary missions require exceptional equipment and advanced planning. Much of the planning is for securing equipment that is not normally available in such a location.
Some of the key milestones in the past several weeks include:
Formal petitioning of the Russian Embassies in Australia and Japan for permission to search in their waters. We have received endorsement from the Russian Ambassador to Austrlia who has passed the request on to Moscow for final approval. This follows a lengthy dialog between NUMA Australia and the Russian Embassy in Canberra. We've are awaiting their reply so keep your fingers crossed.

Detailed project planning including detailed description, search profile, project logistics, and risk assessments.
Deep Water Wreck Training (see below).
A who's who in the search for the Wahoo
In this newsletter, we highlight a few of the key contributors in the search of the Wahoo. Much of what we know of the Wahoo's fate is due to the dedication of a handful of people who were on opposing sides during the war but joined together today with a common goal to solve a mystery.
It might be said that this search for the Wahoo began 55 years ago in 1947 by George Logue who lost his brother Robert on the Wahoo. George writes:
I first started looking for Wahoo in 1947 while a college student. With no money all I could afford was stamps and an occasional phone call. I called the National Geographic Society and got maps, etc. I also contacted a Navy Capt. Pineau who was of little help. Further research led to Colonel Nishiru of the Japanese Diet library. Many years later met Marty Schaffer (USN Retired) who had great interest in WWII submarines. He had traveled extensively overseas as a retired submariner and I asked him to go to Wakannai, if I paid his expenses, which he did. From there on things really happened with the complete help of the Japanese veterans and mostly Satoru Saga as well as others. In spite of all the horrors of WWII, the association has been excellent and I have the greatest admiration for the Japanese people I have met.
Saga-san is currently a resident of Wakkanai, Hokkaido and is therefore uniquely situated. But it was not always that way. During the closing days of the Second World War, he was in the Imperial Japanese Navy commanding a midget submarine and awaiting the impending American invasion. As fellow midget submariner Yasuhiro "Tommy" Tamagawa describes, their assignment as a kind of suicide mission (more about Tommy-san in a future newsletter). They were stationed in the Japanese inland sea to fend off the anticipated American invasion in 1945. Fortunately for us all, the invasion never came. Somewhat to the surprise of his friends, Saga-san found himself in Wakkanai after the war. He had worked for the Japanese Maritime Safety Agency and when his boat entered Wakkanai Port, he was caught by his future wife and succeeded her father in his company Kitami-shokai. He's a successful businessman and was the key organizer in Japan for the Wahoo Memorial dedication in 1995.
Another fellow retired submariner of Saga-san is Vice Admiral Kazuo Ueda (JMSDF, Ret). If there is one person who is responsible more than any other of what we know of the Wahoo's fate, it is probably Ueda-san. He has devoted many years of research into the Japanese archives. During the closing days of WWII, he too was a crewman aboard a 5 man midget submarine.

Before we finish, note that George Logue is not just a gentleman with a passion for submarines. He's a resident of central Pennsylvania and founder of Logue Industries (http://www.logueind.com/index.html). Lest you think that the this photo to the left is misplaced, this is George's famous Antique Machinery Collection. Read more about it at:
http://www.logueind.com/catparts/index.html
Dive Training
Dive Training Phases
NUMA has developed a four phased approach to training for the Wahoo project. Diving into water 50 to 70 meters deep is serious business and safety is the number one priority. Phases one and two (see Vanuatu Report below) are complete with phases three and four in the planning.
Phase 1: Equipment Familiarization

Phase 2: Deep Water Wreck Training

Phase 3: Ocean Current Training

Phase 4: Cold Water Training

Phase 2 training report: Espiritu Santo in Vanuatu
NUMA Australia just returned from Vanuatu in the South Pacific (see map) after a very successful expedition with a pleasant surprise. NUMA Australia Director Wayne Sampey reports: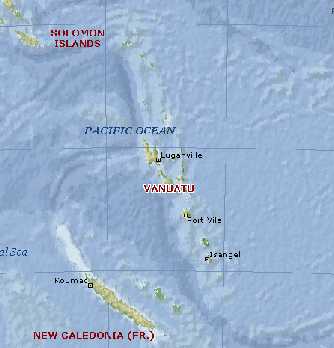 We have just completed an absolutely brilliantly successful series of training dives and lead in protocols for the Wahoo dives.

Everything was as good as it gets for the purpose, deep water, mixed visibility, mixed currents, maximum depths to 70 meters most dives to 58-60 meters, good video and still photography, no diving difficulties and brilliant sponsor response.

We completed a series of ten dives per diver with in the depth structure with both extended and compressed decompression scenarios used, all with great results.

We also found an unknown, unidentified aircraft wreck and now have some almost pin point accuracy on we believe a Japanese I Class submarine and a Japanese Mini Submarine one deep and the other shallow. We believe there are 60 Japanese servicemen lost in the I class.

We will go back later this year to look, hopefully following the Wahoo project.



---
Wahoo newsletter editor: Bryan MacKinnon,